See you soon!
2023 program

Past events…
European Heritage Days
Saturday, September 16
5:00 pm: Shepherd and his flock of sheep's arrival at the Museum.
Price:
Adult: 3 €
Under 18 years old: 1 €
Come and discover the craft trades of potter, cooper, basket-maker, blacksmith, wheelwright, spinner, knitter, lace-maker, weaver, felt-maker, broom-maker, baker, woodworker…
Try your hand at small workshops such as pen-and-ink writing, weaving, traditional dances or building a cob wall.
Traditional games will also be on offer from the departmental federation of rural homes, including Gascon skittles.
Sunday, September 17
2:00 pm: Grape harvest from the Museum's vineyards.
3:30 pm: Honey harvest from the Museum's beehives.
Price:
Adult: 3 €
Under 18 years old: 1 €
Harvest day at the Museum! Take advantage of our activities around viticulture and beekeeping.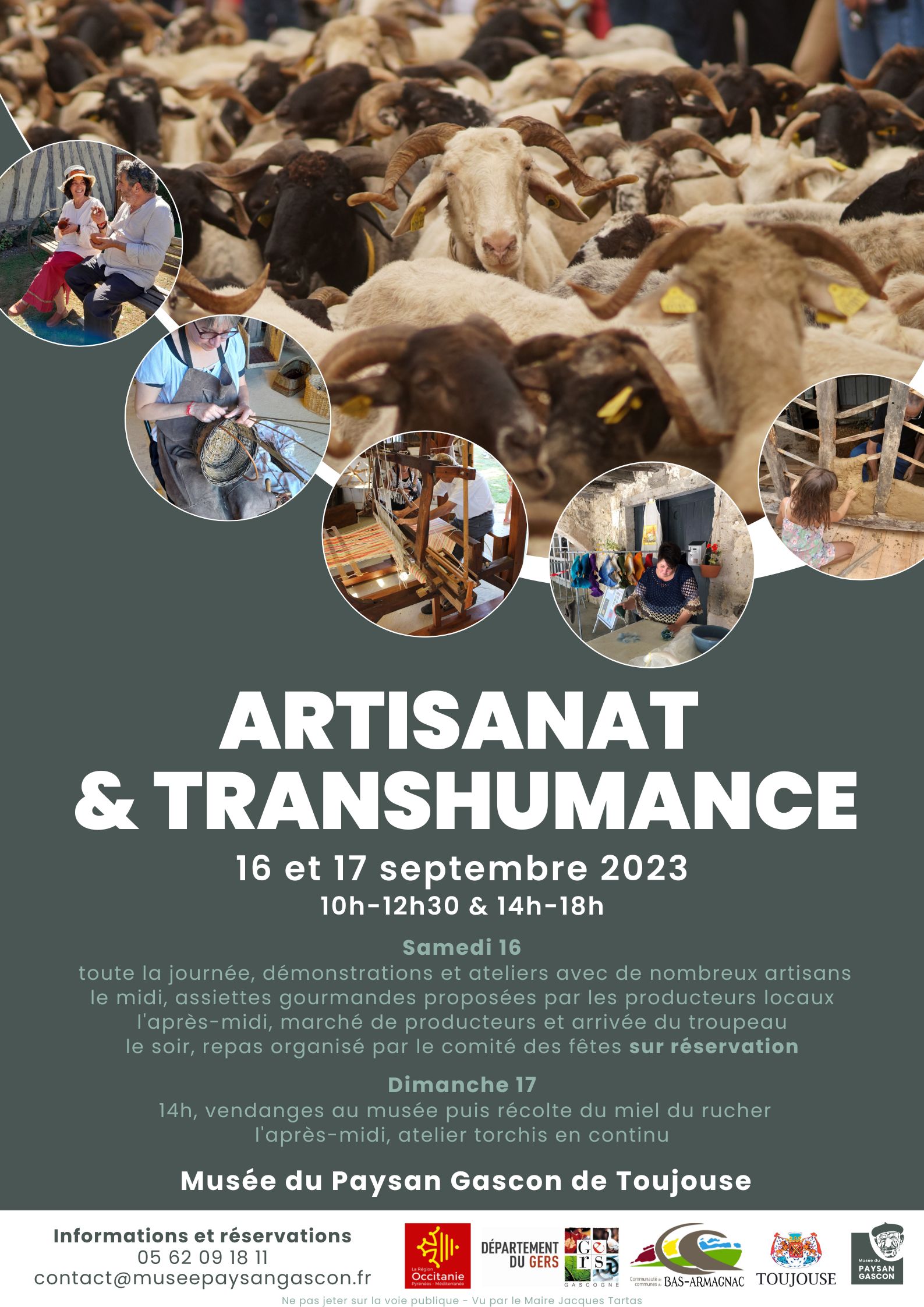 The Museum's Meal-Concerts
For a Gascon culture in the spotlight, from the plate to the stage!